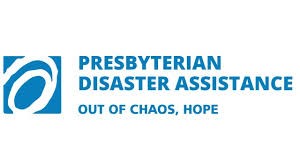 Event details
Saturday | July 21, 2018 to Sunday | July 29, 2018
All Day
Calling all youth and adults interested in helping those people affected by recent hurricane disasters along the coast.  Rev. Glenn and Christy D'Ambrosio, are organizing an intergenerational work camp, through the PDA (Presbyterian Disaster Assistance) program for next summer, July 21-29, 2018.  We will be traveling to North Carolina, staying at a church in Kinston and working on projects appropriate for our delegation.
There are 22 beds available at the First Presbyterian Church of Kinston, NC, where we will be staying.  All linens are provided; the site has AC; and we will shop for and prepare our own meals in the kitchen on site.
The plan is to drive down Saturday-Sunday, July 21-22; probably staying overnight in Virginia; and arrive Sunday.  We will work Monday-Friday, July 23-27, with Wednesday off (beach day), and drive home 7/28-29, overnighting in Virginia again and returning to Albany on Sunday, July 29.
Please consider joining us.  We need 20 more volunteers.  Contact Christy D'Ambrosio (christy@firstpresalbany.org or 518-423-4763) if you are interested or would like more information.