WORSHIP ON SUNDAY
First Presbyterian Church is closed for all services and meetings through April 5 due to the COVID 19 pandemic. We hope to be able to open after that, but time will tell. We will be live-streaming our worship service on our Facebook page at 10am each Sunday. Go directly to First Presbyterian Church of Albany Facebook page and follow directions on that page.  You no longer need to the use link that was sent out earlier.  Join us on line!
Please contact the Church Office— info@firstpresalbany.org if you need to contact us.
More information can be found here.
May God's peace be with you.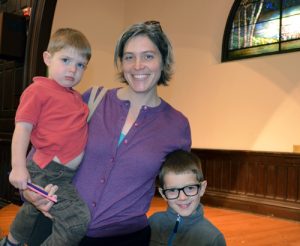 On behalf of the congregation of First Presbyterian Church of Albany, we welcome you to our website! You are heartily invited to poke around our site and get to know us a bit. Here you will find that we were founded in 1763, so while we're older than the U.S., we have a history of being at the cutting edge of connecting our Christian faith with modern life in 21 st century America.
On these pages you'll discover how we are an active leader in the community, ministering to the needs of people in our neighborhood, our city and around the world. We put our faith to work. We offer a spiritual grounding for addressing today's issues. Central to this is weekly worship on Sunday mornings. You can check out our worship page for service times. Worship prepares us to go out into the world as servants in a hurting world. Worship grounds us in Christian humility and compassion. We are a congregation that works for peace and justice in our society since that is a profound way of loving people, something Jesus told his followers to do.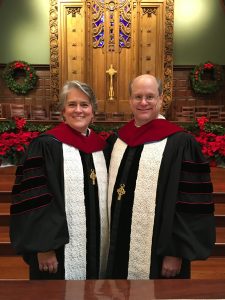 As you move around our website, you will find that we are inclusive and friendly, and that our friends call us "First Pres" for short. You'll see that we believe we are called by God to reduce the widening gap between rich and poor. You'll see just how we worship and do outreach both near and far. You will discover our programs of Christian Education for children, youth and adults. You can listen to our music ministry or a sermon. You'll learn about our spiritual development groups. After you have looked around, we hope you'll stop by and visit us in worship on Sunday. You can tour The Upper Rooms in person. Enjoy refreshments and, if that's not enough, all first time visitors receive a gift! If you do, you too will start to call us "First Pres." Please feel free to contact us for more information.

Glenn and Miriam Lawrence Leupold, Co-Pastors